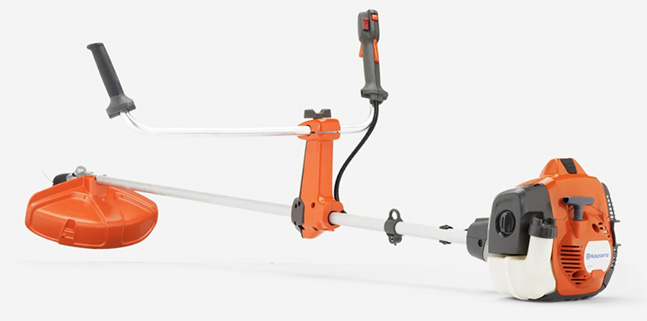 I purchased a Husqvarna 525RC Brushcutter at the local Lowes today. I mentioned in a previous post how I had replaced the carburetor on an old brushcutter that I owned and was still having a few problems with it. I planned on troubleshooting it and hoped to find out what was going on with it but decided I really needed something now so I ended up buying the Husqvarna instead.
The unit is solid, well built and a lot more powerful than the previous brushcutter. It vibrates a whole lot less than the old brushcutter and because of that it's a lot more pleasant to use. Assembly was relatively easy but the instructions weren't all that great. Lots of little illustrations that didn't really do a good job of showing you what you needed to do. Luckily, YouTube had some decent videos that I was able to watch to learn what I needed to know.
The Husqvarna is probably more than I need but it should last a long time and I'd rather over-buy then find out later that I owned something that wasn't up to the job.
We have a few acres of land and there's constantly stuff growing up between the ground cover and some places that I just can't get to with the lawn tractor so the brushcutter fills in the gaps.
Gas powered equipment is great but it's also a pain. Yearly maintenance is needed and unless you're someone that's into that sort of thing (which I'm not), it's kind of a drag. The alternative is electric but it's not as powerful, needs to be charged and your stuck with expensive dead batteries that are hard to dispose of when they go bad. It might work if you're just doing a small back yard but if you have a large property, it's just not practical.