Guess what's in the box.
This may be the most extreme case of over packaging I've ever seen. The container makes it look like it's something of great value but in reality it contains nothing more than a piece of tempered glass film used as a screen protector for a camera. Sandwiching it between a couple of pieces of cardboard would have worked just as well but the box does add a bit of extra class to the product.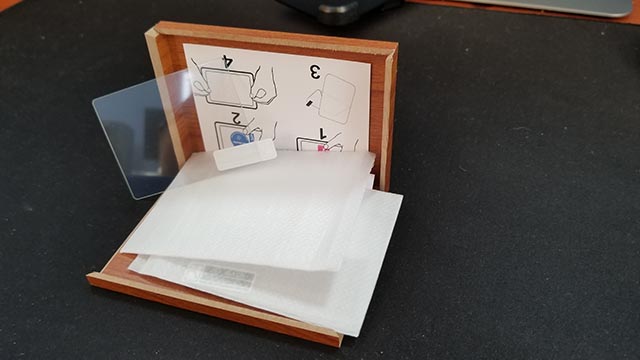 As for the screen protector itself; it's top quality and comes with the appropriate cleaning pads to clean your camera's screen before installation. I'm really pleased with this and can highly recommend it. $9.99 is a small price to pay to insure that the touch screen on the back of my camera is not damaged.
Here's the link if you're interested:  Screen Protector